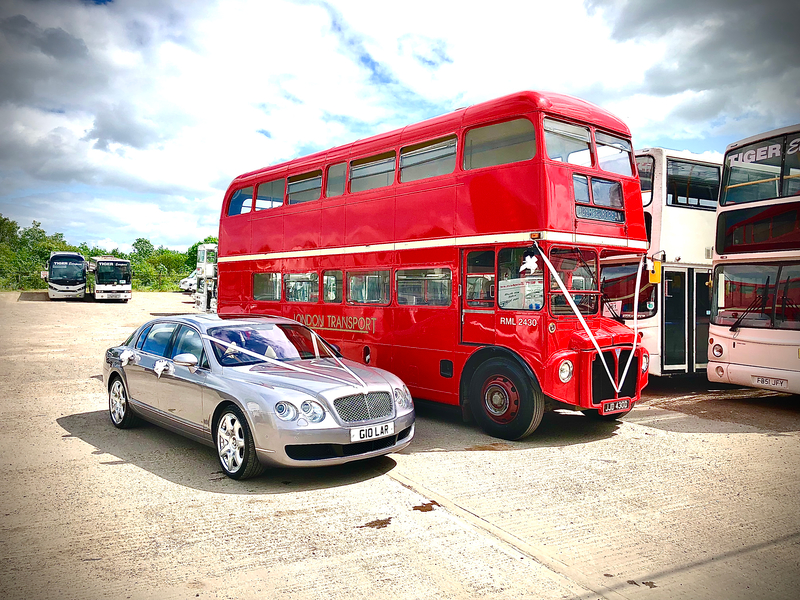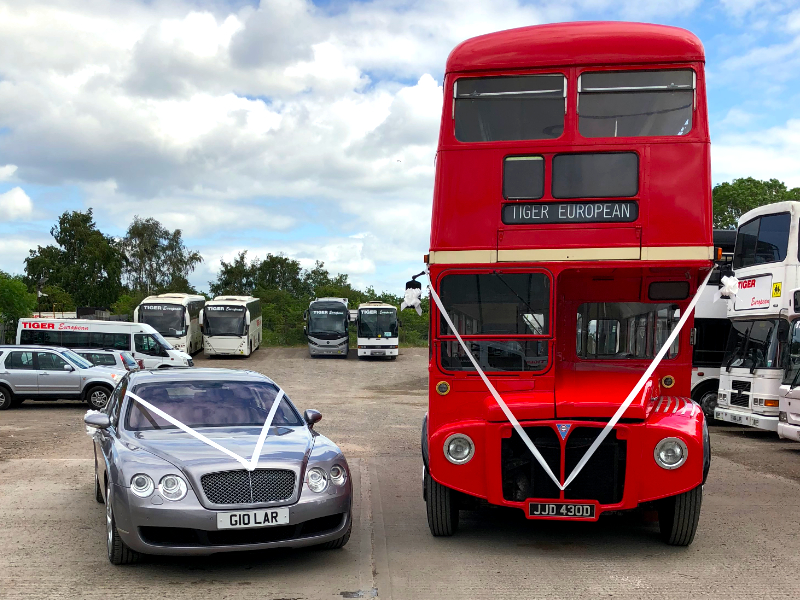 Arrive in Style
We provide wedding transport as well. In our fleet we have a Bentley Flying Spur car and a Red route master London bus.
The Bentley is a luxurious car with cream leather seats, climate control, large luggage space, massaging heated seats and much more. The Bentley has a very distinctive presence on the road making sure you arrive with all eyes on you.
Our professional drivers make the drive as comfortable as possible whilst making sure you arrive in time safely.
The red Route master can seat up to 72 seats.
Both vehicles can be decorated to your preference or colour scheme.